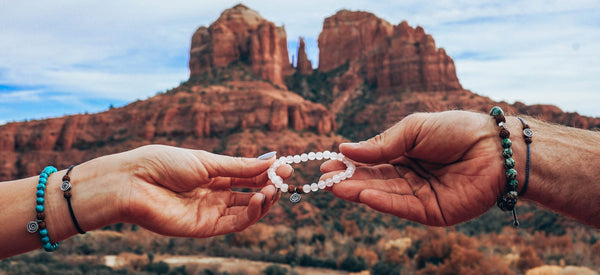 SPREAD GRATITUDE CHANGE THE WORLD
EXPERIENCE MORE JOY WITH OUR 180-DAY GRATITUDE JOURNAL, HAND MADE GRATITUDE BRACELETS, & MORE
SHOP ALL
ELEVATE YOUR GRATITUDE PRACTICE
CHANGE YOUR MINDSET WITH 180 UNIQUE PROMPTS TO KEEP YOUR PRACTICE FRESH AND EXCITING
SHOP NOW
OUR VEGAN LEATHER GRATITUDE JOURNAL HAS ARRIVED!
A SIMPLE YET EFFECTIVE WAY TO INCREASE HAPPINESS AND DECREASE STRESS
SHOP NOW
The journal is just what I needed. I love it so much I recommended to a friend - she ordered it! Two satisfied customers!
Jessica S.
This bracelet came in a beautiful box with a very touching gratitude card. I love the quality of the natural stones and the sterling silver gratitude symbol charm. This makes a perfect gift for yourself or those you appreaciate most!
Alex F.
This journal is like no other. It's perfect; so beautiful, profound, inspiring, delightful and life changing. I'm buying another one for myself and a few extras as gifts for special and meaningful people in my life; I know it'll change their lives too. Take the step and change yours as well.
Lilly P.
SPREAD GRATITUDE. CHANGE THE WORLD.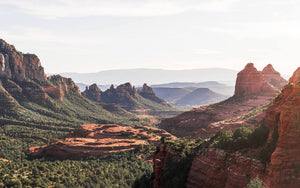 OUR STORY
GRATITUDE GIFTED WAS FOUNDED IN SEDONA, ARIZONA WITH THE INTENTION OF SPREADING MORE HAPPINESS AND GRATITUDE INTO THE WORLD. WE INVITE YOU TO JOIN US IN OUR MISSION.
READ MORE
FULLY INTENTIONAL UNBOXING EXPERIENCE