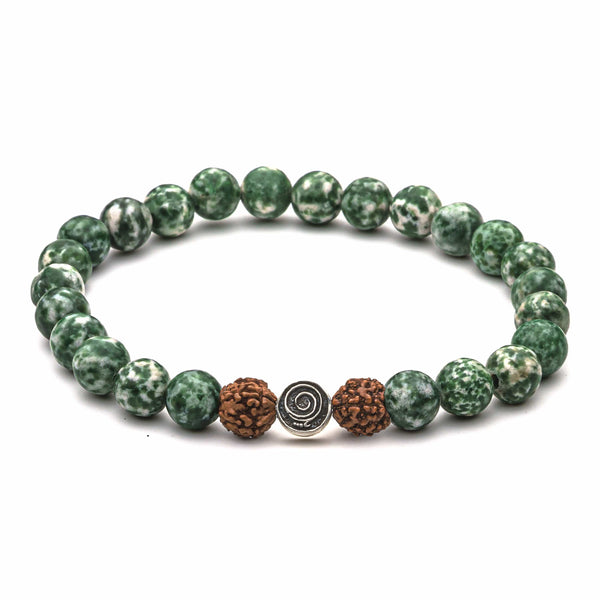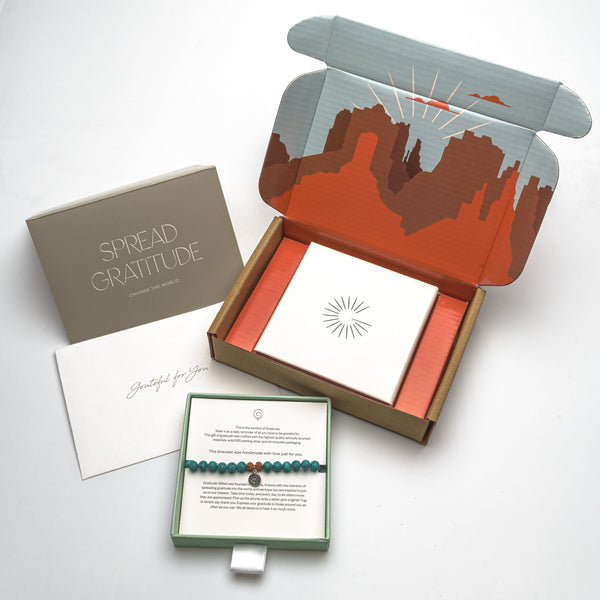 FOCUS ON GRATITUDE TREE AGATE BRACELET MEN'S
Description
Find gratitude through:
This ethically sourced tree agate bracelet has a 925 solid sterling silver charm imprinted with the official symbol of gratitude and was handmade with love.
Gemstone Details
Tree Agate is used for peace and calming. A calm heart can sift through the stresses of everyday life to focus on all they have to be grateful for. This gemstone will serve as a gentle reminder to focus on calming your mind in order to focus on the blessings you have in life.
Rudraksha is a seed believed to free us from negative thoughts. As we are freed from the negative mindset, we find gratitude and our thoughts become more positive.
Sizing
Gemstones and Rudraksha are 8mm, strung on elastic measuring 7.87".