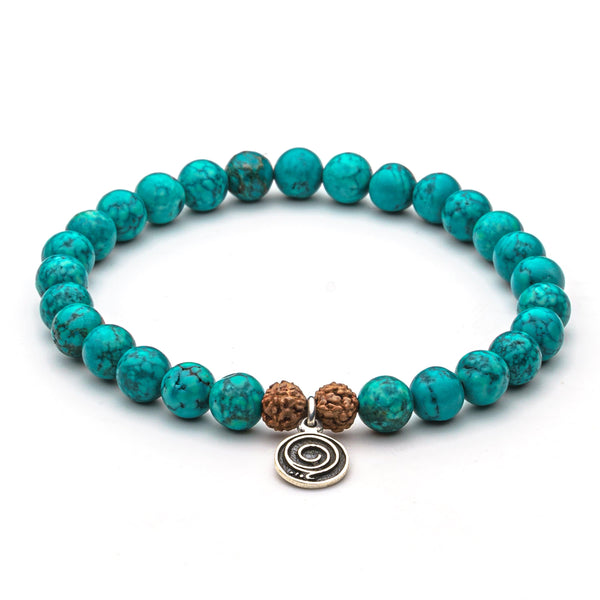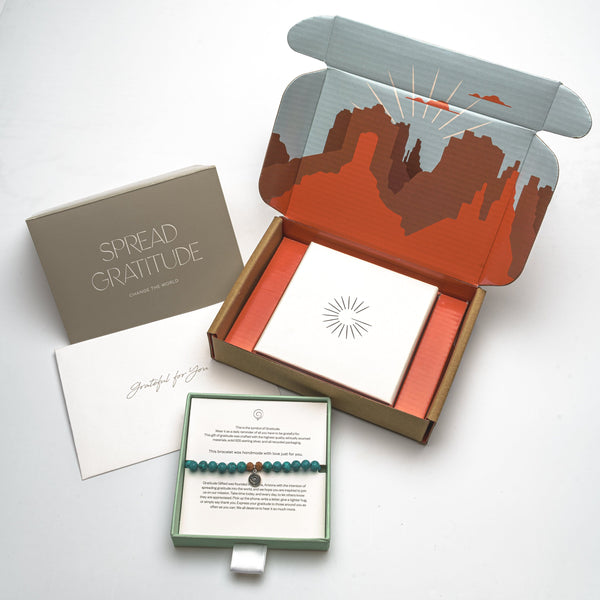 REFRESH WITH GRATITUDE TURQUOISE BRACELET WOMEN'S
Description
Find gratitude through:
Fresh beginnings
Friendship
This ethically sourced turquoise bracelet has a 925 solid sterling silver charm imprinted with the official symbol of gratitude and was handmade with love.
Gemstone Details
Turquoise is associated with renewal and fresh beginnings. Gratitude allows for you to renew your view on situations, people, hardships, and yourself, and lean into thankfulness when you focus on that situation. Turquoise also promotes friendships, and our wish for gifting gratitude is a strengthened relationship with yourself and the recipient.
Rudraksha is a seed used to free us from negative thoughts. As we are freed from the negative mindset, we find gratitude and our thoughts become more positive.
Sizing
Gemstones and Rudraksha are 6mm, strung on elastic measuring 6.7".