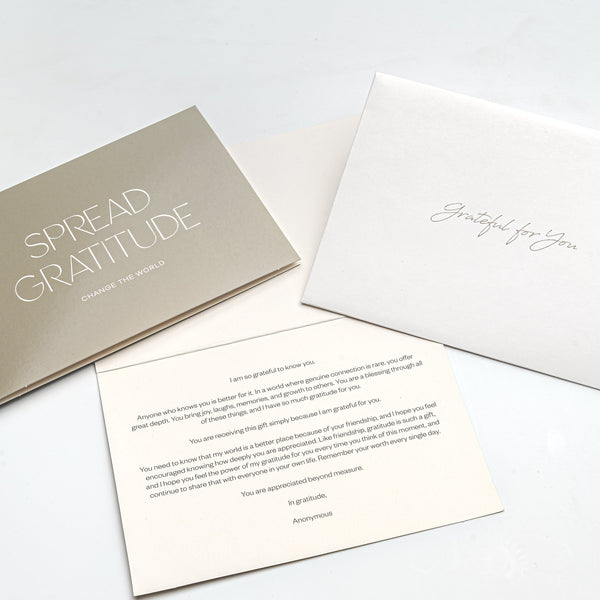 Intended for any level of friendship, this letter lets a friend in your life experience your gratitude for them.

Letter Text:
I am so grateful to know you.
Anyone who knows you is better for it. In a world where genuine connection is rare, you offer great depth. You bring joy, laughs, memories, and growth to others. You are a blessing through all of these things, and I have so much gratitude for you.
You are receiving this gift simply because I am grateful for you.
You need to know that my world is a better place because of your friendship, and I hope you feel encouraged knowing how deeply you are appreciated. Like friendship, gratitude is such a gift, and I hope you feel the power of my gratitude every time you think of this moment, and continue to share that with everyone in your own life. Remember your worth every single day. 
You are appreciated beyond measure.
In gratitude,
Anonymous