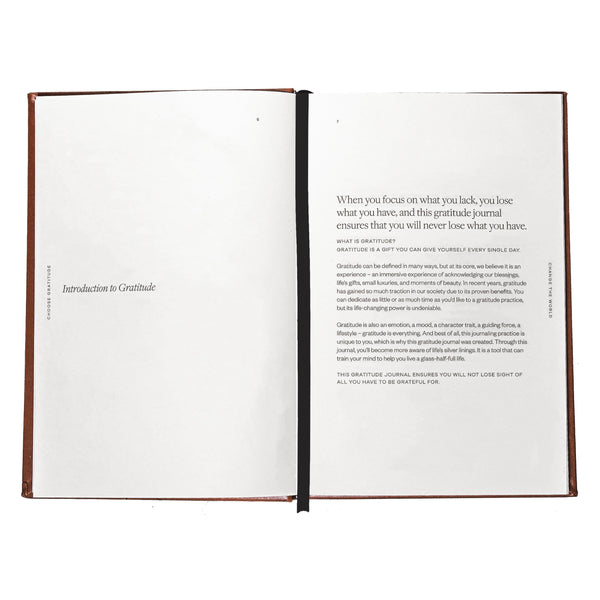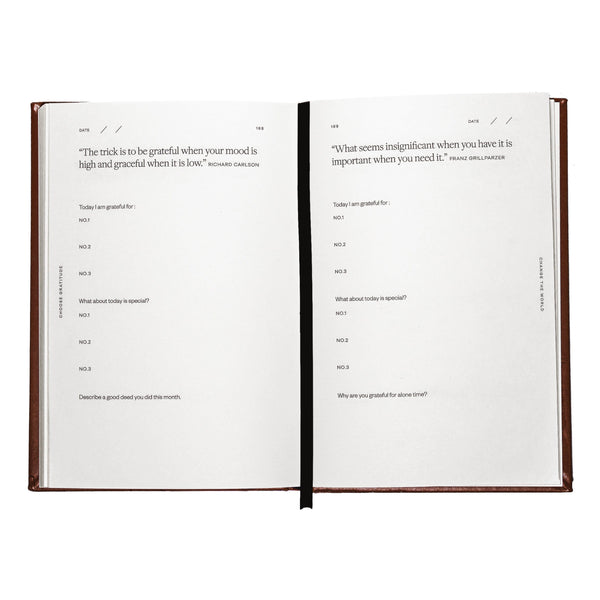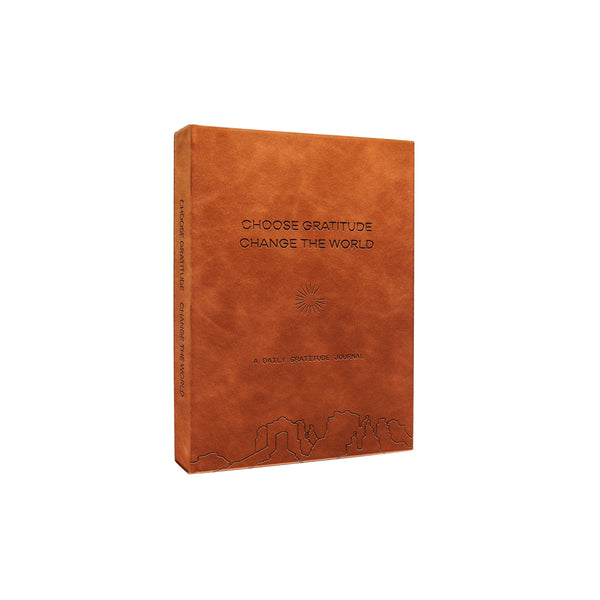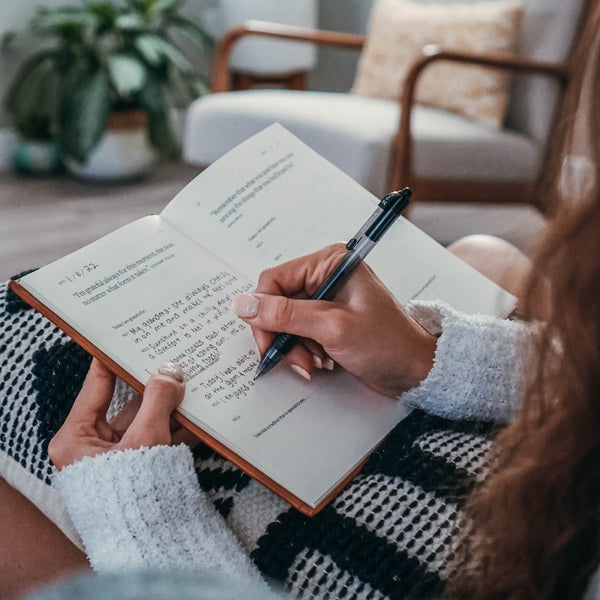 CHOOSE GRATITUDE CHANGE THE WORLD: A DAILY GRATITUDE JOURNAL
DESCRIPTION
Looking for an effective way to cultivate gratitude in your life while decreasing stress and anxiety? Our gratitude journal is the perfect tool for both morning and night reflection, allowing you to customize it to fit your schedule. Made with durable, stylish camel vegan leather, this hardbound journal is easy to take with you on the go, helping you stay grounded in gratitude no matter where your day takes you. 
With 6 months of entries on undated pages, you will be sure to experience the power of gratitude in your life.
Here is what you will find on every page of this journal:
3 THINGS YOU'RE GRATEFUL FOR: what are 3 things you are grateful for today and why?

DAILY PERSONAL REFLECTION: a diary-style pulse on your day, enabling you to record beautiful moments

DIG DEEPER INTO GRATITUDE: 180 unique, thought-provoking prompts to help you explore your gratitude from a different perspective for 6 months  
Key Features:
Durable embossed vegan leather cover
Recycled pages
Customizable morning and night gratitude reflections
6 months of completely unique daily quotes and gratitude prompts
Description
Cultivate gratitude, reduce stress, and manage anxiety with our durable vegan leather gratitude journal which is the best gift for men and women. Customize your daily reflections for 6 months of gratitude to relieve stress and anxious thoughts.
Features
180 completely unique gratitude prompts for men and women on undated pages