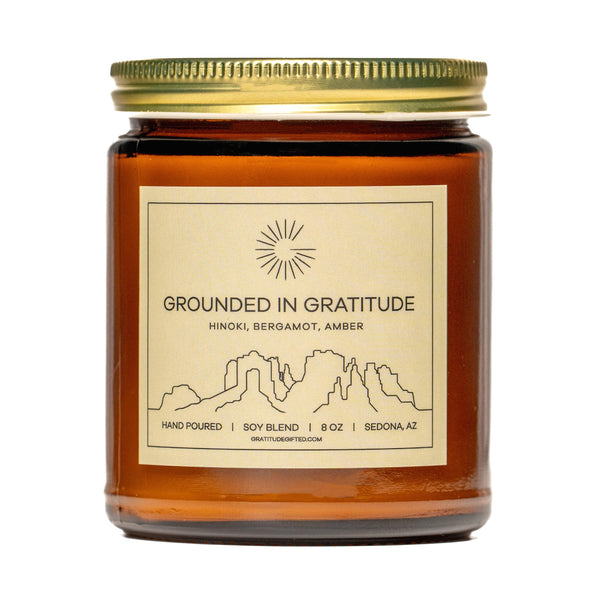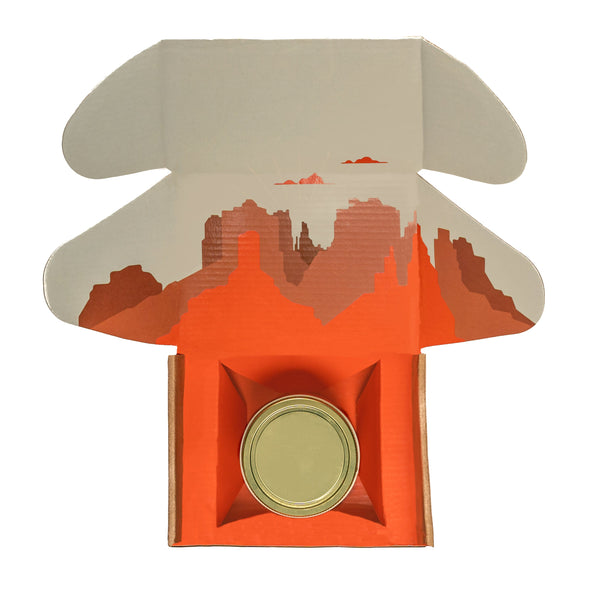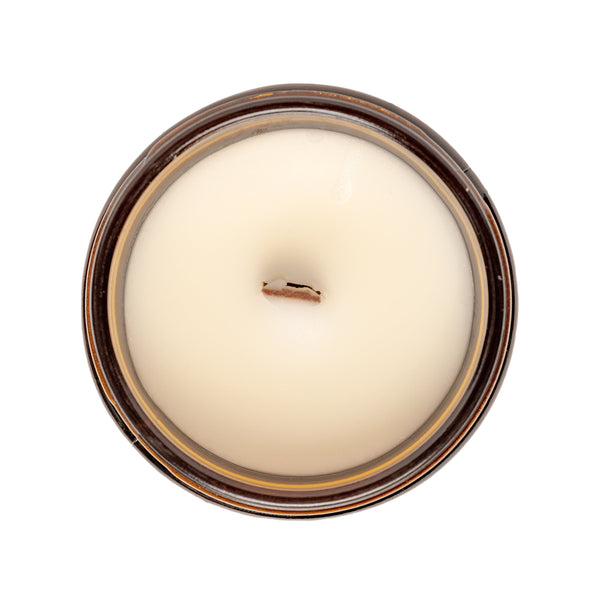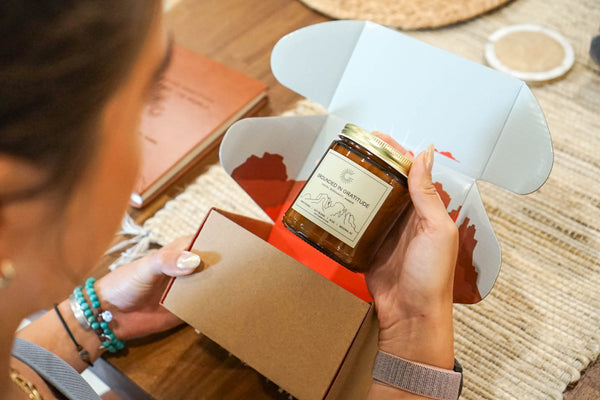 GROUNDED IN GRATITUDE CANDLE
DESCRIPTION
Immerse yourself in a state of gratitude with our Grounded in Gratitude candle, featuring a blend of hinoki, amber, and bergamot scents. This exquisite combination will transport you to a tranquil forest, with grounding hinoki and warm amber, while the bright bergamot uplifts your mood. Perfect for moments of introspection or relaxation, this candle will inspire a sense of mindfulness and appreciation for life's simple pleasures.
This candle is perfect for bedrooms and medium living spaces.
CANDLE DETAILS
Handpoured soy wax blend, paraffin-free
Highest-quality, phthalate-free fragrance oils
Luxury matte amber glass jars
Natural wood wick
Gold accent lid
8oz. 
50-60 hours burn time
Handpoured in Arizona

Scent Notes: Hinoki + Bergamot + Amber
The fragrances we use are paraben-free, phthalate-free, and are never (ever) tested on animals.
Description
Experience the soothing aroma of our 'Relax in Gratitude' lavender candle, designed to help you unwind and find peace. Made with all-natural ingredients, this candle is perfect for creating a calming and uplifting atmosphere in any space.
Features
Hinoki candle, soy blend, natural ingredients, calming atmosphere, uplifting fragrance, aromatherapy, self-care