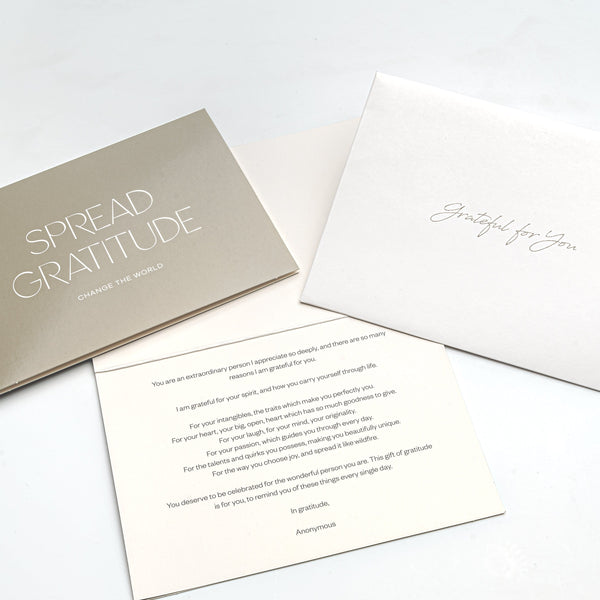 CUSTOM HANDWRITTEN LETTER
For those of you who want to write your own personalized message, this is for you. 
Whether you sign your name or leave it anonymous, we will handwrite your gratitude message on a card with the words of your choice. 
Letter Text: up to 60 words.
Please email your message to support@gratitudegifted.com after you place your order and we will include your custom letter with your gift.