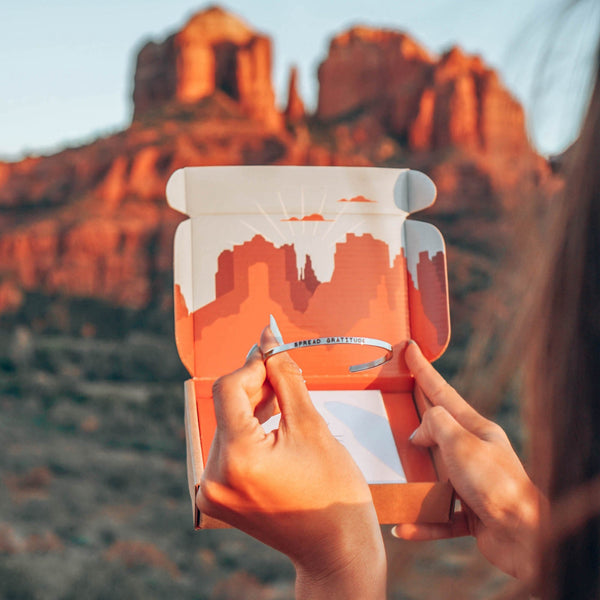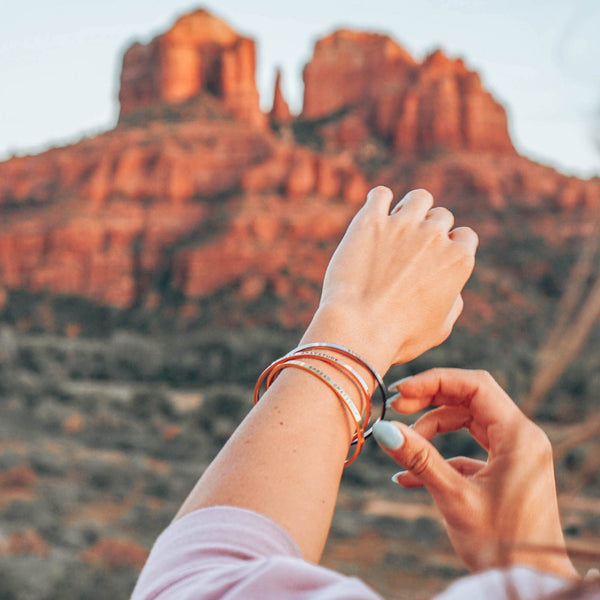 Description
Our mission is to Spread Gratitude, Change the World.
We have so much to be grateful for and now more than ever, we all deserve to feel appreciation, love, and gratitude. We hope you wear this bangle daily as a small reminder of all these wonderful things.
Available in Gold, Silver, Rose Gold, and Black.
Sizing & Care
One size fits most. These stainless steel gold and silver-plated bangles have some flex to them to accommodate smaller or larger wrists. Bend with care.
To clean, gently wipe with a cloth. Please remember to remove your bangle before showering or exercising. Do not wear in hot tubs or pools, and avoid direct contact with detergents, perfumes, and lotions to preserve quality.