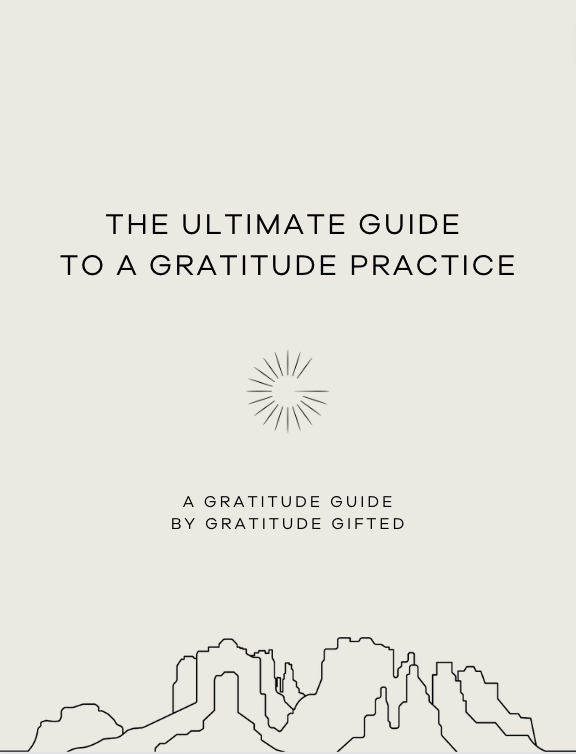 This downloadable gratitude guide is the perfect guide whether you're starting a gratitude practice for the first time or a seasoned gratitude expert! This guide offers you a comprehensive look at gratitude along with so much more.
WHAT YOU'LL FIND IN THIS GUIDE:

HOW TO PRACTICE GRATITUDE: We are breaking down some ways you can practice gratitude - and 22 creative ways to practice.
GRATITUDE BENEFITS + TIPS: We will dive into the research-based benefits you can expect with your gratitude practice - both mental and physical! We will also share some of our favorite tips and quotes to optimize your practice.
 GRATITUDE + GROWTH: Discover how gratitude can transform your mindset with practical application.