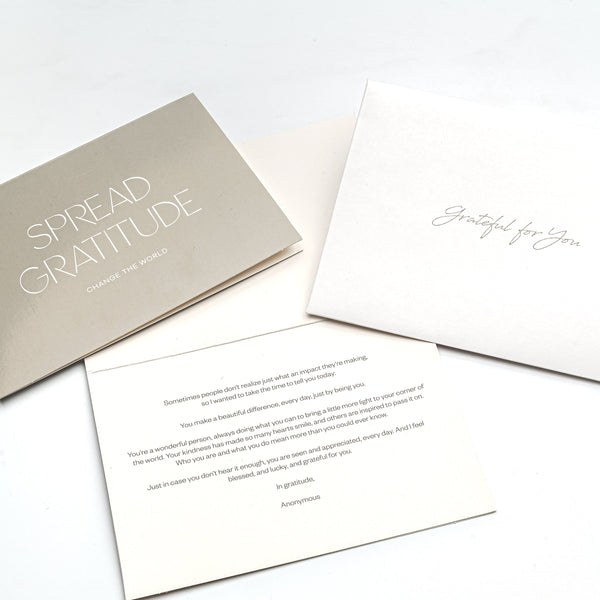 LETTER FOR ANYONE AND EVERYONE
The perfect words to tell anyone that you are grateful for them, and is recommended for any recipient. No matter what role someone plays in your life, this is the letter to let them know they are appreciated.
Letter Text: 
Sometimes people don't realize just what an impact they're making, so I wanted to take the time to tell you today:
You make a beautiful difference, every day, just by being you.
You're a wonderful person, always doing what you can to bring a little more light to your corner of the world. Your kindness has made so many hearts smile, and others are inspired to pass it on. Who you are and what you do mean more than you could ever know.
Just in case you don't hear it enough, you are seen and appreciated, every day. And I feel blessed, and lucky, and grateful for you.
In gratitude,
Anonymous